Staff
Our dedicated staff members are here to provide support, compassion, and information to help you through your journey of grief and the celebration of your loved one's life.
Service Beyond the Service
Lane Memorial Chapel was established in May of 1970 in Adel, Georgia and has been at the same location since its beginning. It serves the counties of Cook, Berrian, Lowndes, Tift and Brooks with professionalism, dignity and compassion. Our motto is "Service beyond the Service" and we specialize in traditional and non-traditional funerals, as well as cremations, veteran services and memorial services. We serve all religions, races and genders.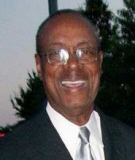 Ozell Lane, Sr.
Ozell Lane, Sr. graduated from Webb-Miller School, in Hahira, GA in 1958. He is a 1963 graduate of Worsham College of Mortuary Science in Chicago, IL. He began his mortuary career in the states of Mississippi and Indiana for several years and then moved back to Georgia to begin a long, dedicated career in funeral service. A veteran of the U.S. Army, Mr. Lane is a well-respected member of the community.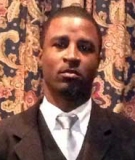 Ozell Lane, Jr.
Ozell Lane, Jr. is a 1996 graduate of Cook County High School and a 2002 graduate of Savannah State University with a degree in Business Administration. He is currently enrolled in Ogeechee Technical College where he will earn his associates dregree in mortuary science. He also handles day-to-day business operations at the funeral home. Ozell has two daughters.